Facilities / School Environment
Photos
This page will introduce hidden locations and other interesting things found in and around the GENSHA facilities (International Research Center).
Part 1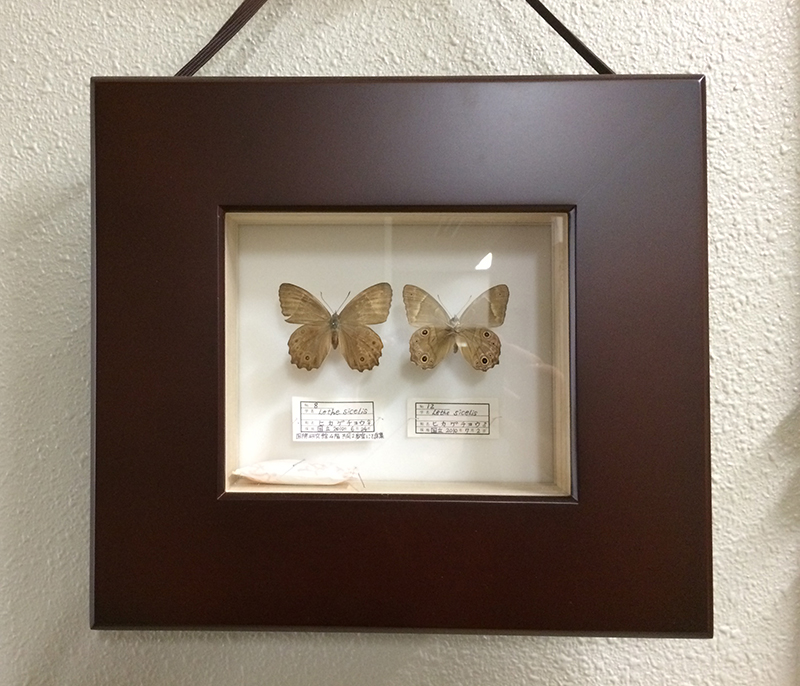 A butterfly specimen in a classroom that was captured during a seminar. It can be found decorating the walls of the International Research Center. Actually, it is rumored that there are many individuals obsessed with butterflies in the GENSHA.
Part 2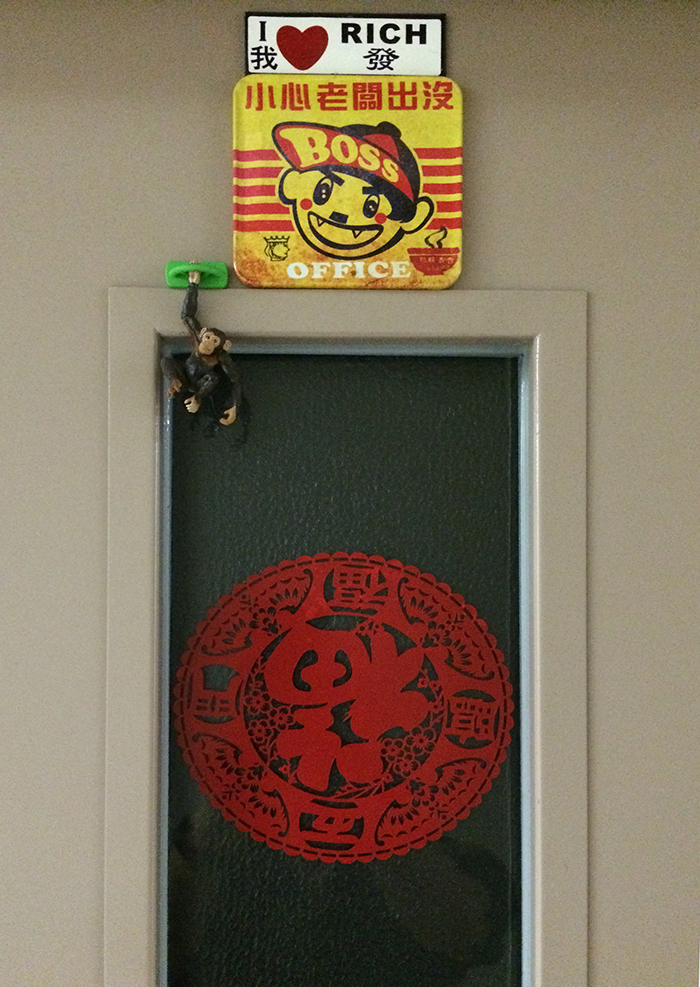 A picture of the door to an instructor's lab. The doors of the faculty labs are unique in that various things can be hung on them for fun.
Part 3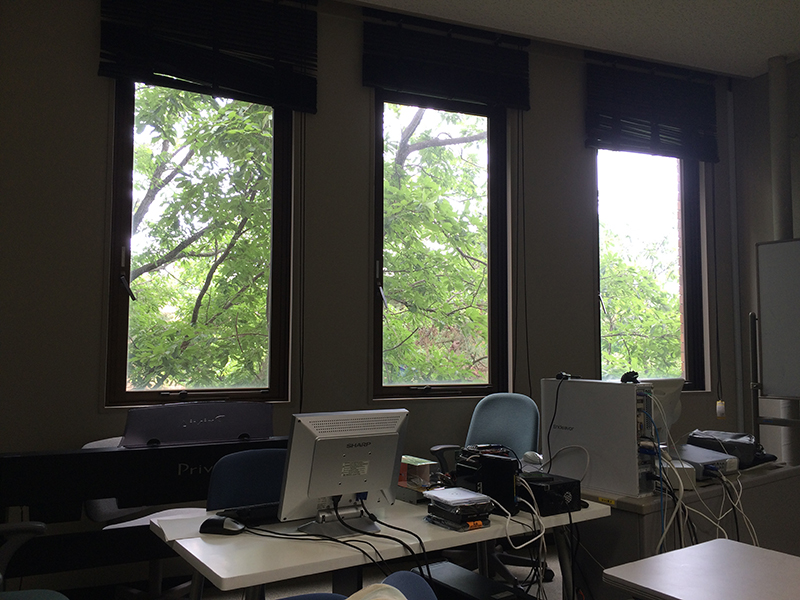 A picture of the development room (provisional) that is said to exist somewhere in the International Research Center. Development members gather here unnoticed every week; after repeated investigations into the organization, we were able to create this website.
Part 4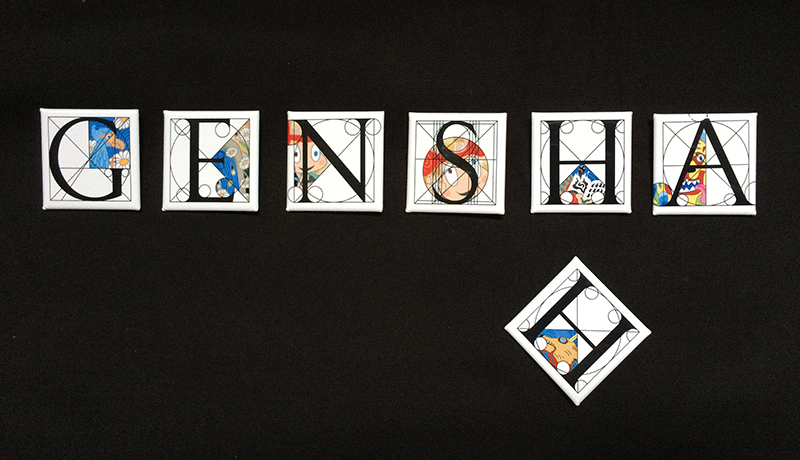 Special Campaign GENSHA logo badge. Further efforts and uses for these campaign goods are currently under consideration.