Publications
"The Hitotsubashi Journal for Japanese Language Education"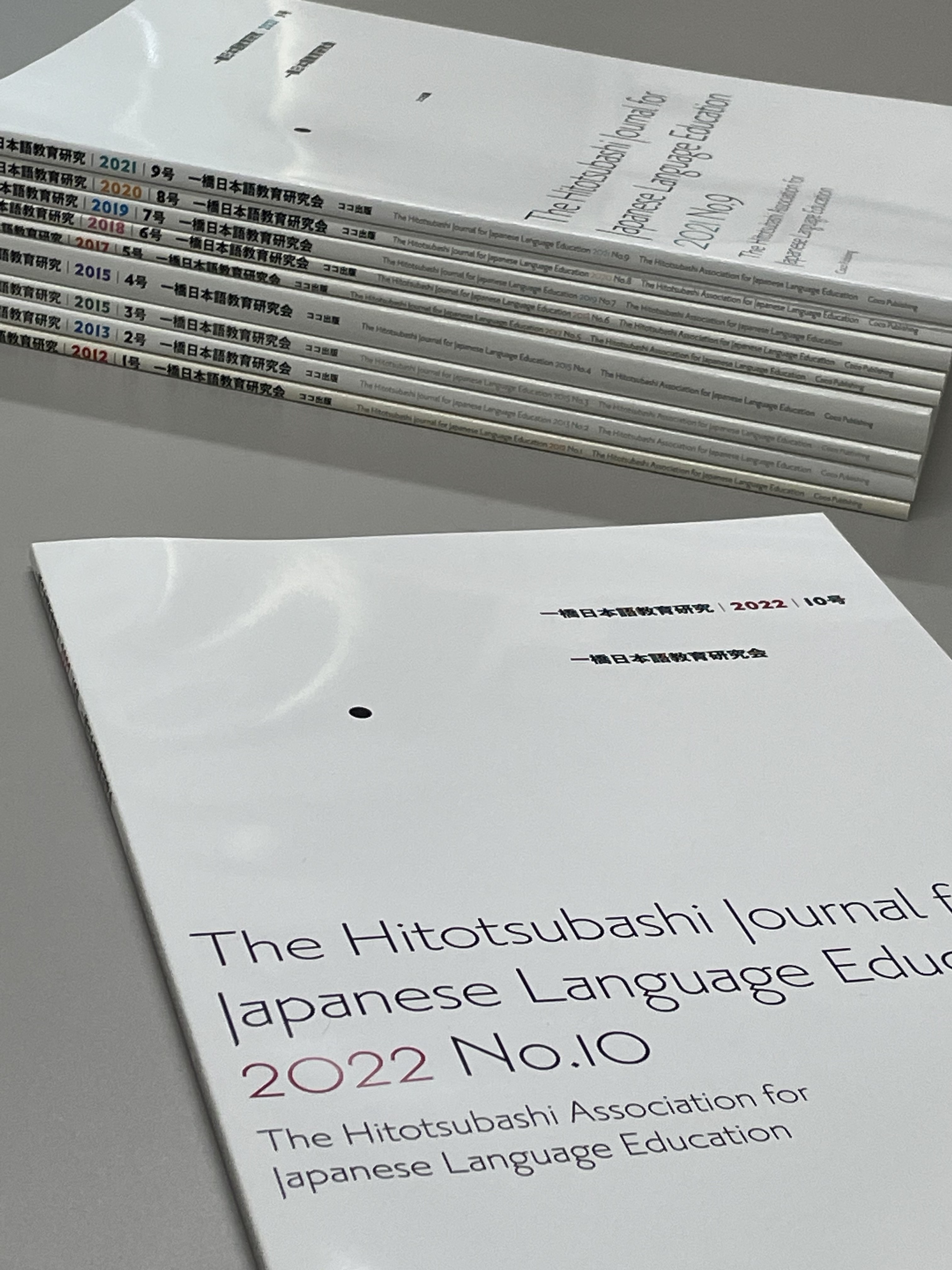 The Hitotsubashi Journal for Japanese Language Education was launched in 2012 as a platform to present the results of our research projects in the 2nd Division of GENSHA, and it has become one of the academic peer-reviewed journals published by GENSHA. Each issue presents papers written by current students from our master's/doctoral degree programs, faculty members, and graduates who have been continuing their projects both in and outside of Japan. Not only faculty members but also students are involved in the editorial work, and our graduates are also contributing to peer review.
The research on Japanese Language Education and its related area of study cross a wide range of themes. Our journal covers research on the acquisition of language, teaching/assessment methods, and research on the Japanese language itself (such as vocabulary, grammar, and conversation), comparative studies in Japanese and other languages, studies on learner's psychology, literary studies, etc.
Submission rules will be released around July to August on the website (Japanese only) and via our mailing list. The entry will be open around the beginning of September, and the submission will be accepted around the end of September. We publish our issue every March. Please find further information on the website (Japanese only).
Back issues are here. Please take a look at our diverse research results.