Publications
Gengoshakai (Language and Society) Bulletin
Will the various targets and approaches, along with the promising continuation of the second, third, and future issues of this bulletin, eventually come together to establish the shape of the GENSHA?
With these words, the Graduate School Bulletin, known as the Gengoshakai, was launched in 2007. Each issue includes unique features and academic editorials from students, graduates, and faculty members of the Graduate School of Language and Society (GENSHA). Experience the diverse facets of the place known as the GENSHA.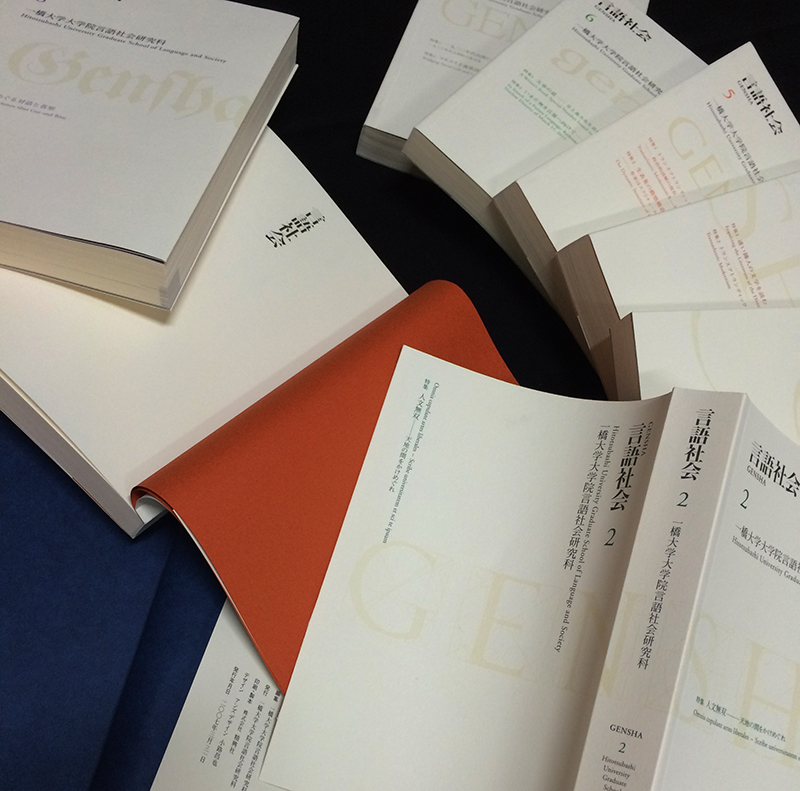 Students in the Master's program, as well as graduates of the program (with peer review), are invited to submit their work to the Gengoshakai. Application guidelines are uploaded every year between March and April. Publications are released in March, at the end of each academic year.
List of Publication Back Issues
Back issues of publications available at the Hitotsubashi University Repository.